Colace
Colace
What Is Colace (Docusate Sodium)?
Colace is a laxative prescribed to treat occasional constipation, as well as constipation associated with certain medical conditions.
Docusate sodium, the active ingredient in Colace, works by allowing water and fats to get into the stool. This helps soften the stool and makes passing stool more comfortable.
Your doctor may recommend stool softeners such as docusate sodium as the first method used for preventing and treating constipation.
Constipation is defined as fewer than three stools per week and severe constipation is less than one stool per week.
Docusate is often used when straining to have a bowel movement should be avoided, for example if you have had a heart attack or recent surgery.
Colace is not a stimulant laxative, so it may not be very effective at treating existing constipation.
Colace is sold over-the-counter (OTC) under several brand names, including Col-Rite, Colace, Correctol, Diocto, Doc-Q-Lace, Docusoft, DSS, Silace, and Surfak.
Other than for treating constipation, your doctor may advise you to take Colace as a medication to prevent constipation in Crohn's disease, irritable bowel syndrome (IBS), or in some cases, multiple sclerosis (MS).
Colace is made by Purdue Pharma.
Colace Warnings
You should not use laxative products such as Colace for longer than one week, unless your doctor tells you to do so. If your symptoms do not improve or get worse within a week, let your doctor know.
You should not use Colace if you are already taking mineral oil.
If you start having rectal bleeding or fail to have a bowel movement after taking Colace, stop using the laxative and let your doctor know immediately. This could be signs of a more serious condition.
Laxatives are among the most widely misused OTC medicines. The overuse of laxatives can lead the body to depend on them.
When used regularly over a long time, laxatives can cause the colon to lose its natural ability to contract, making constipation worse. You should only use Colace on a regular basis if your doctor recommends it.
Pregnancy and Colace
Colace should be used only when clearly needed during pregnancy.
If you're pregnant or breastfeeding, you should ask a healthcare professional before using Colace.
It's not known if Colace can be passed to your baby through breast milk. If you are breastfeeding and plan to use Colace, check with your doctor and discuss any possible risks to your baby.
Colace Side Effects
Common Side Effects of Colace
All medicines may cause side effects, but many people have no, or only minor, side effects while taking Colace. Some of the most common side effects include:
Bitter taste
Bloating
Cramping
Diarrhea
Gas
Irritation around the rectum
Throat irritation
These side effects should go away or decrease in time. Contact a doctor if they get worse or don't stop after a short period.
Serious Side Effects of Colace
If you have any of the following serious side effects after taking Colace, stop taking the medicine and call your doctor or seek emergency help as soon as possible:
Rash or hives
Itching
Difficulty breathing
Tightness in your chest
Swelling of the mouth, face, lips or tongue
Colace Interactions
Taking other drugs with Colace may change how the medicines work or increase your risk for serious side effects. Make sure your doctor knows all medicines, both prescription and over-the-counter, that you are taking.
One product that interacts with Colace is mineral oil. Colace should not be taken with this.
Other Interactions
You should maintain a regular diet with added fluids while taking Colace. Constipation can usually be prevented by eating a high-fiber diet, drinking enough fluids, and getting regular exercise.
You should only use Colace for temporary relief of constipation. To prevent dependency, do not use Colace for extended periods of time, unless directed by your physician.
Colace Dosage
Colace should only be taken by mouth. It can be taken as a single daily dose or in divided doses. Colace comes in 100 mg or 50 mg capsules.
Adults: one to three 100 mg capsules daily for up to a week
Children over age 12 and adults: one to six 50 mg capsules daily
Children ages 2 to 12: one to three 50 mg capsules daily
Children under age 2 should not be given Colace unless directed by your doctor.
Colace should be taken with a full glass of water and can be taken with or without food. It is recommended that you drink extra fluids while taking Colace to prevent dehydration.
You should have a bowel movement within one to three days after taking your first dose.
Colace Overdose
You should not take Colace for more than a week without consulting your doctor.
If an overdose is suspected, contact a poison control center or go to an emergency room immediately.
You can call a poison control center at 1-800-222-1222.
Missed Dose of Colace
If you miss a dose of Colace and you are taking it regularly, take it as soon as possible.
If it's almost time for your next dose, skip the missed dose and go back to your regular dosing schedule.
Don't take two doses at once.
Colace Pictures
Docusate 100 mg-WAT, red, ,
Docusate Sodium 100 mg-UDL, red, ,
Docusate Sodium 100 mg-UDL, red, oval,
Docusate 100 mg-WAT, red, oval,
Stool Softener 100 mg-ALT, red/white, oval,
Docusate 100 mg-WAT, orange, oval,
Colace FAQ
Q: Is there a medicine for easy bowel movements? This is for my husband. He doesn't have constipation.
A: Colace (docusate) is a stool softener. Colace makes bowel movements softer and easier to pass. Colace is indicated to treat constipation and also pain caused by hard stools or straining during bowel movements. Colace can be taken with or without food. A bowel movement should occur within one to three days after the first dose. Colace can be taken regularly for softer stools, but it is important to never double up on medication. Side effects of Colace included stomach pain, nausea, and vomiting. (//www.everydayhealth.com/drugs/colace). This is not a complete list of side effects associated with Colace, consult with your doctor or pharmacist for guidance based on your health status and current medications, particularly before taking any action. When your doctor prescribes a new medication, be sure to discuss all your prescription medications and over-the-counter drugs, including dietary supplements, vitamins, botanicals, minerals and herbals, as well as foods you eat. Always keep a current list of the drugs and supplements you take and review it with your health care providers and your pharmacist. If possible, use one pharmacy for all your prescriptions and over-the-counter products. This allows your pharmacist to keep a complete record of all your prescription drugs and advise you about drug interactions and side effects. Tell your health-care provider about any negative side effects from prescription drugs.
Video: Colace®: Constipation Happens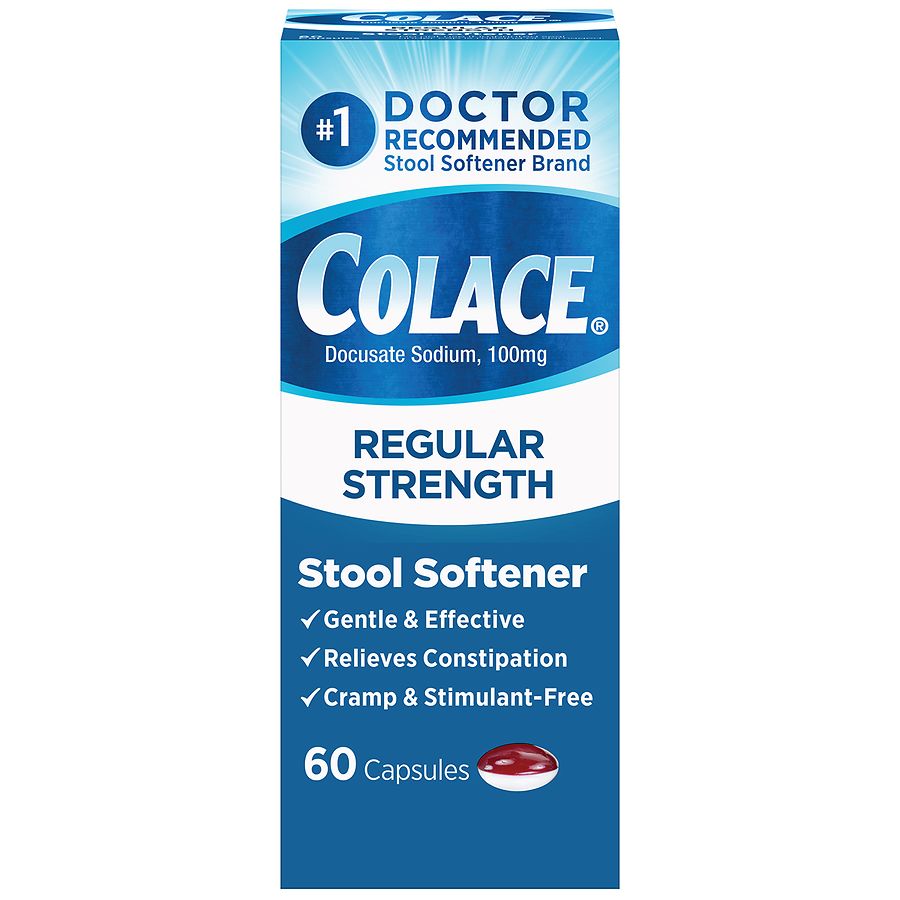 Colace images
2019 year - Colace pictures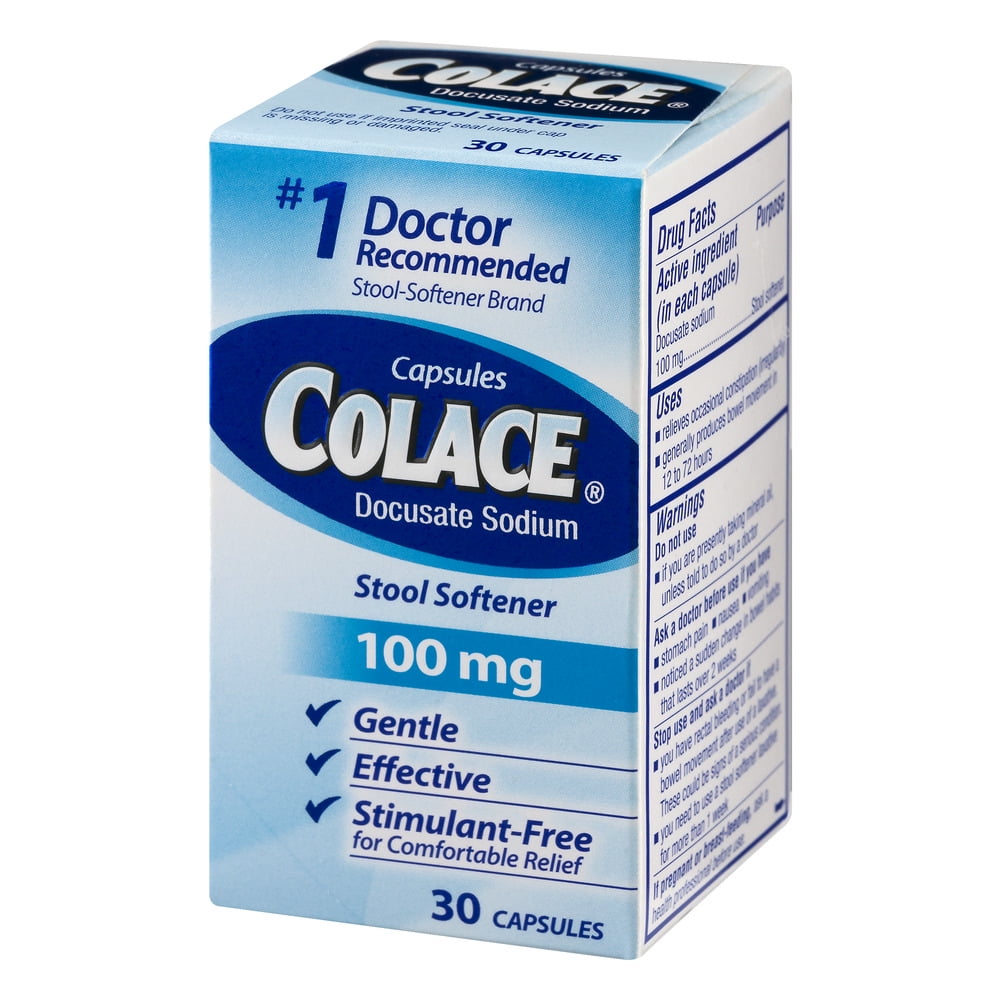 Colace forecast photo
Colace picture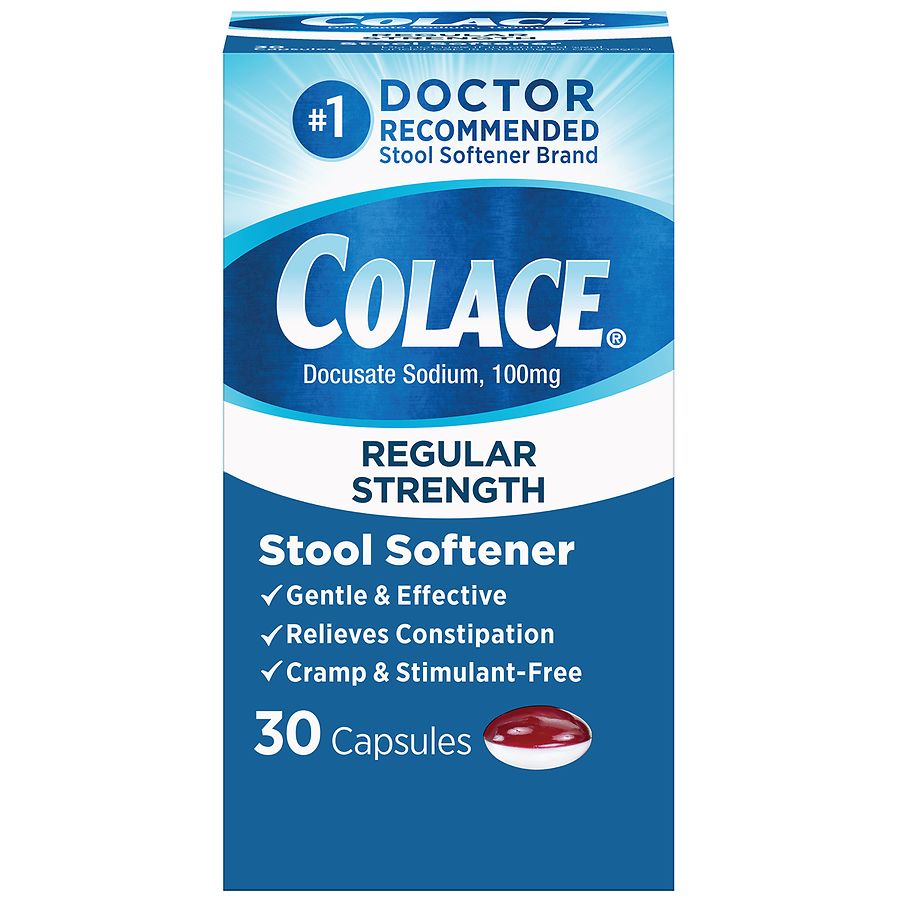 Colace new pictures
pics Colace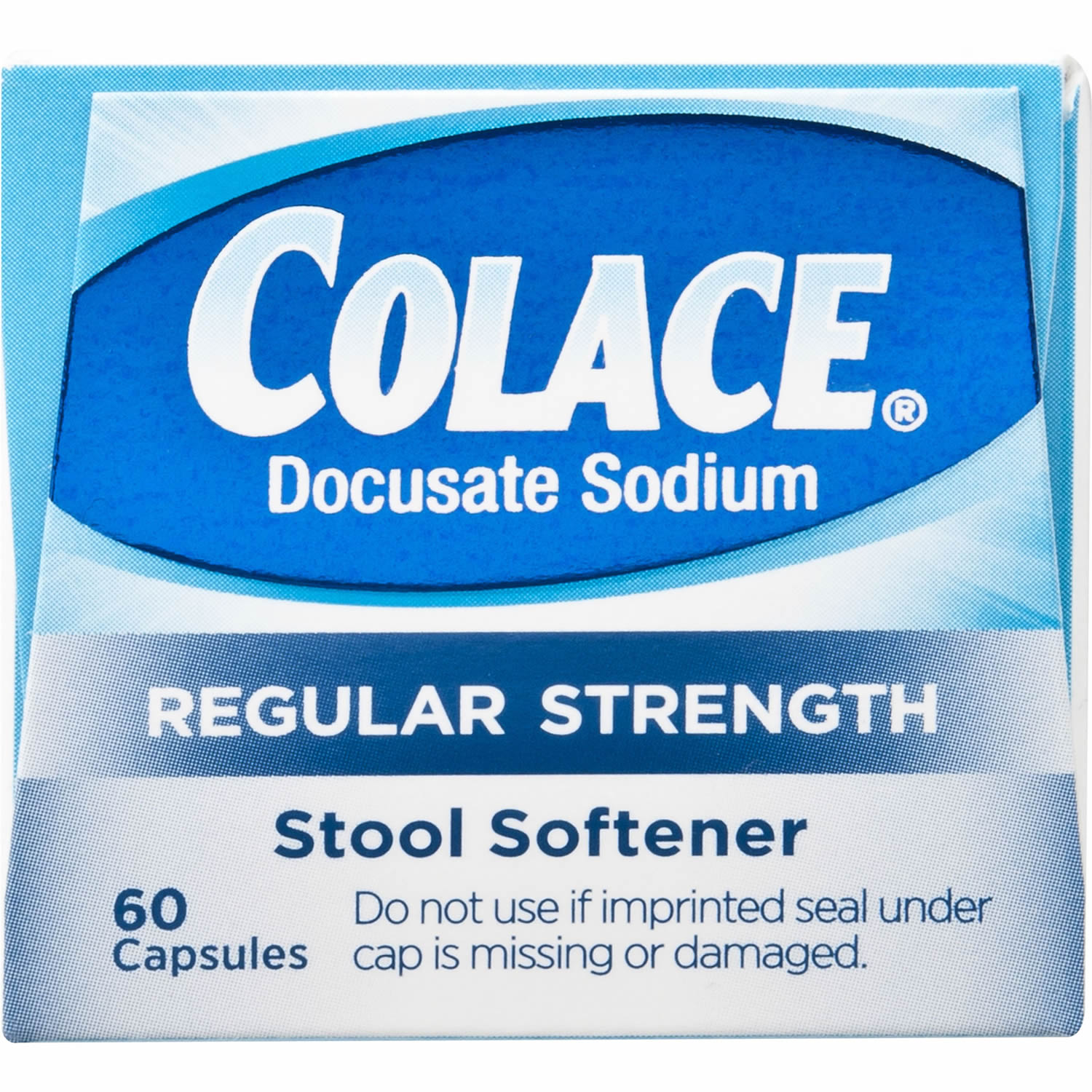 Watch Colace video
Discussion on this topic: Colace, colace/ , colace/
Related News
How to Order Checks for the First Time
The best app for traveling the world is Google Translate
How to Frame a Print
How to Remove Rust from a Car
Is There Really a Connection Between Birth Control and Brain Cancer
This new online tool will tell you if a man is being paid more than you at work
Pan-Fried Salmon with Asparagus Couscous Salad
How to Track a Package
Socialite DJ Marjorie Gubelmann's Ultimate PartyPlaylist
Make Planning Dinner Easier With Our New Easy Weeknight Meal Plan From eMeals
20 Menswear Instagram Accounts you need to follow
Weight-Loss Transformation: Woman Takes Selfie Every Day for a Year
How to Write an Emotionally Charged Poem
21 Easy Vegetarian Dinner Recipes
How to Make a Good Staff Quickly
Date: 01.12.2018, 14:03 / Views: 71262
---