How to make a copper bracelet
Crafts, For Friends, For Lovers, Gifts, For Men, For Women, Workshop
The beneficial effects of copper are proven by scientists and are widely used in medicine. Copper is used in many medical preparations and products. It was found that copper affects the metabolic processes in humans, a high concentration of copper elements is observed in the brain, liver and kidneys, and even in the heart. Copper acts on the glands of internal secretion, actively participates in anabolic processes in the body, with the help of it pigments of hair, eyes and skin are formed. So here, dear friends!
READ ALSO:Copper pipes in the interior. TOP 30
READ ALSO:How to make a Scandinavian style coat hanger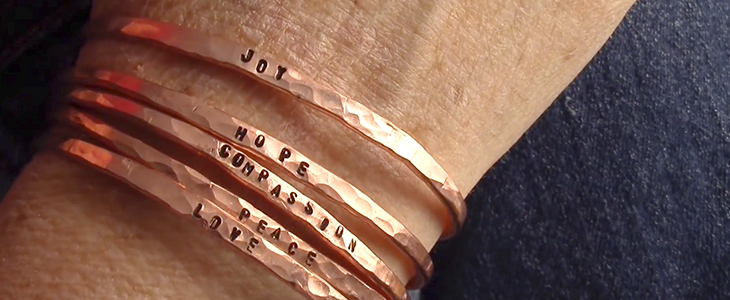 Online stores offer an endless amount of copper products. But I do not go the easy way. Dear friends, I will show you how to make a bracelet from copper wire.You will experience deep satisfaction by turning ordinary copper wire into a piece of jewelry. Today you will learn how to create a nominal copper bracelet made of 10-gauge copper wire. Already surprised? You will be even more surprised when you find out how simple it is. The video clip shows the process of creating a copper bracelet. Of course, you will need some specialized tools, but you can cope without them.
Related News
Masks made of clay: beauty for mere pennies
Knitted cute crocheted bunny
Poppies Decoration for a glass of candy
Tree with leaves and flowers
Cabbage salad with lemon mustard dressing
Family Tree